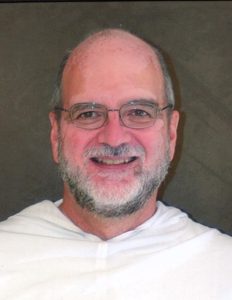 Dear brothers and sisters,
It's essential that we stay connected these days. I'm hoping you find the Masses we are taping useful. Our fasting has taken on a more radical turn as we are forced to fast from even the Eucharist, but this can be an invitation to think about what the Eucharist actually means for us, AND to be in solidarity with Catholics in places like the Amazon where the Eucharist is only available once a month or less! Sometimes we don't appreciate what we have until it's taken away.
CRS Rice Bowl is a tool that can help us, especially now, in maintaining prayer, fasting, almsgiving (the three pillars of Lenten practice) as we develop a deeper sense of solidarity with the suffering Body of Christ throughout the world. There are daily prayers included in each rice bowl, and online at https://www.crsricebowl.org/stories-of-hope/intro. You can also find videos (and recipes) that help us stay in solidarity with the three girls we are following who live in Kenya, Honduras and Vietnam.
If you haven't discovered the Liturgy of the Hours (the official prayer of the church), this might be a time to look into it as a daily spiritual practice. You can find it online through various apps, the most popular of which are iBreviary.com, Universalis.com, and (in Spanish) ePrex Liturgia de las Horas. Check it out and pray with us!
The Archdiocese is inviting us to pray a novena (nine day prayer) to Our Lady of Monte Berico https://www.archden.org/coronavirus/novena/ and the patron of difficult cases is St. Jude Thaddeus (an important devotion for Dominicans) https://the-shrine.org/googleafc843efde2066ca-html/st-jude/st-jude-prayers/novena-prayer/.
Know that you are being remembered at our priory Masses during the week (which, unfortunately are not allowed to be public at this time). If you would like to be remembered in an even more personal way, send me a photo of yourself (you can snap a cellphone photo of you and your family and share it by texting it to 651-236-0059. That way I have your picture with me during Masses.
This is an unusual time, but we can turn it into a holy time for us all. Remember, Fr. Chris and I are available for confessions at the regular times and by appointment, and for Anointing of the Sick. We can still have funerals, weddings and quinceañeras, but with some modifications.
With affection,
Fr. Jim