Service is the sign of true love. Those who love know how to serve others.
- Pope Francis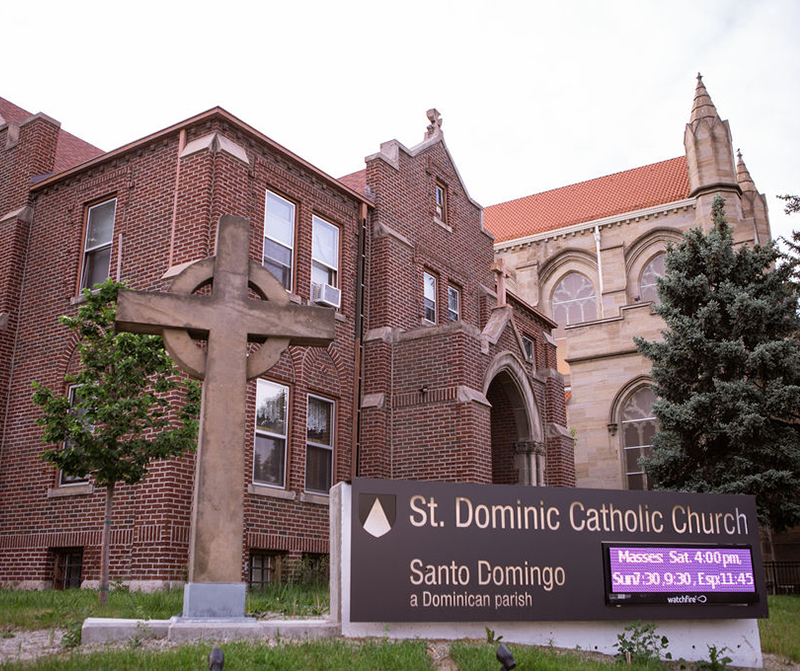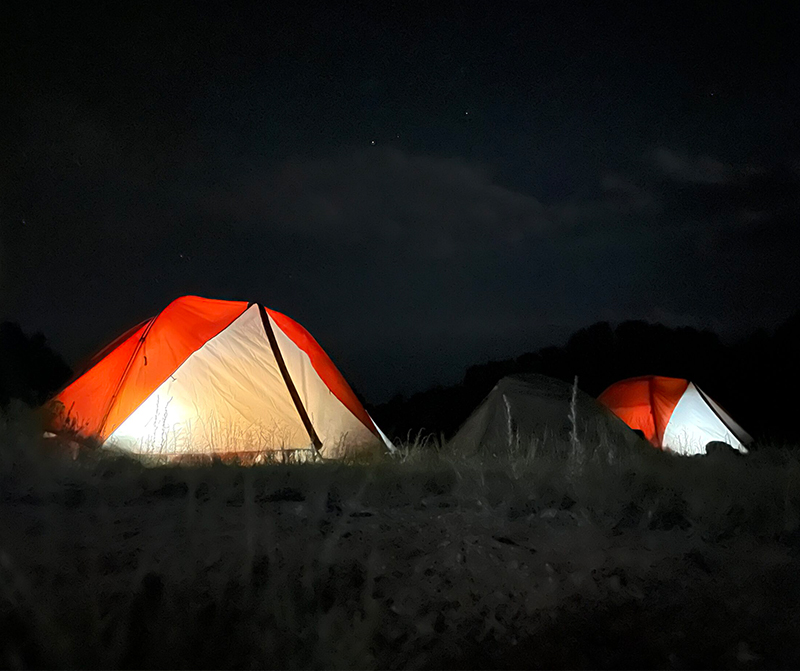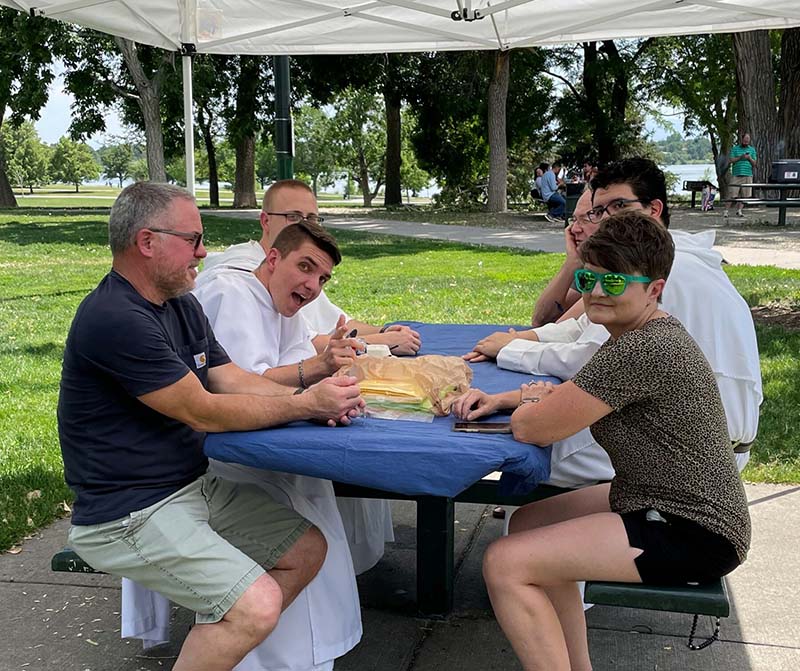 The Dominican Friars communicate the word of God through preaching, theological education, and the promotion of justice and peace.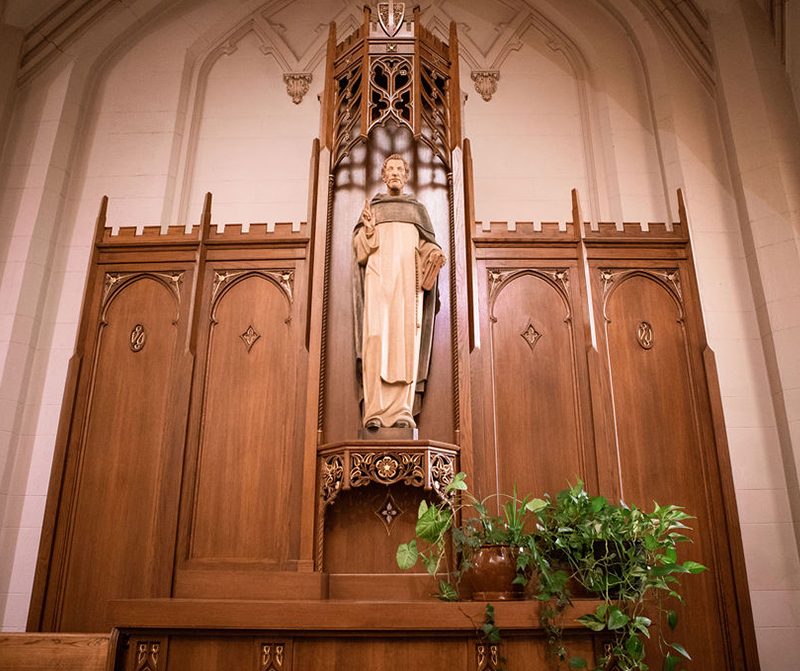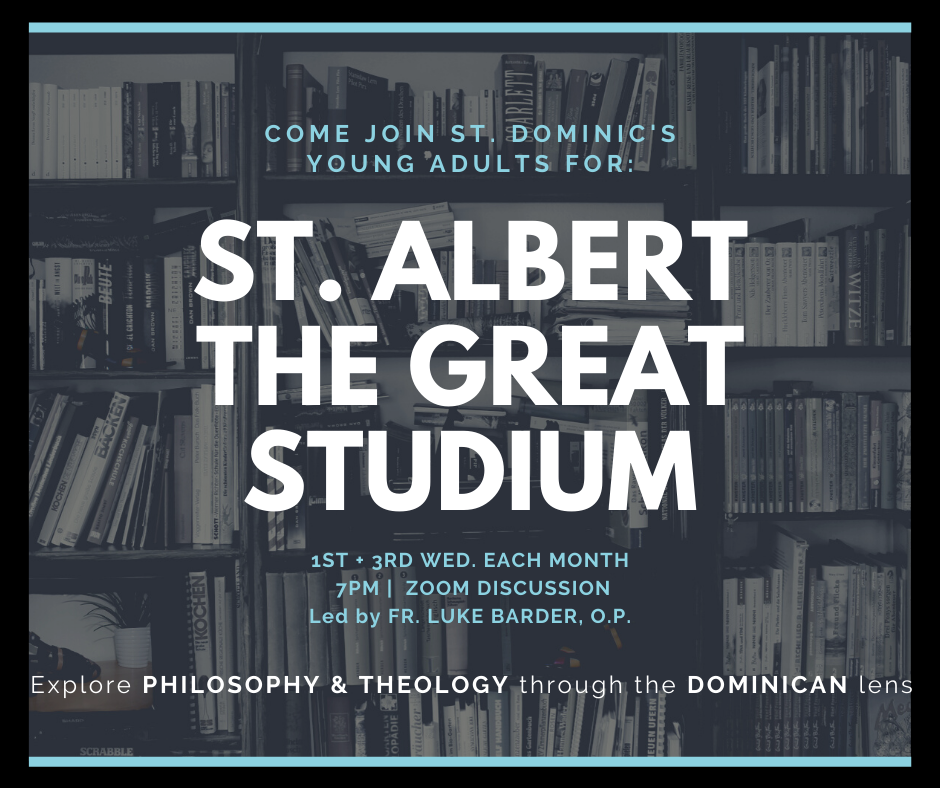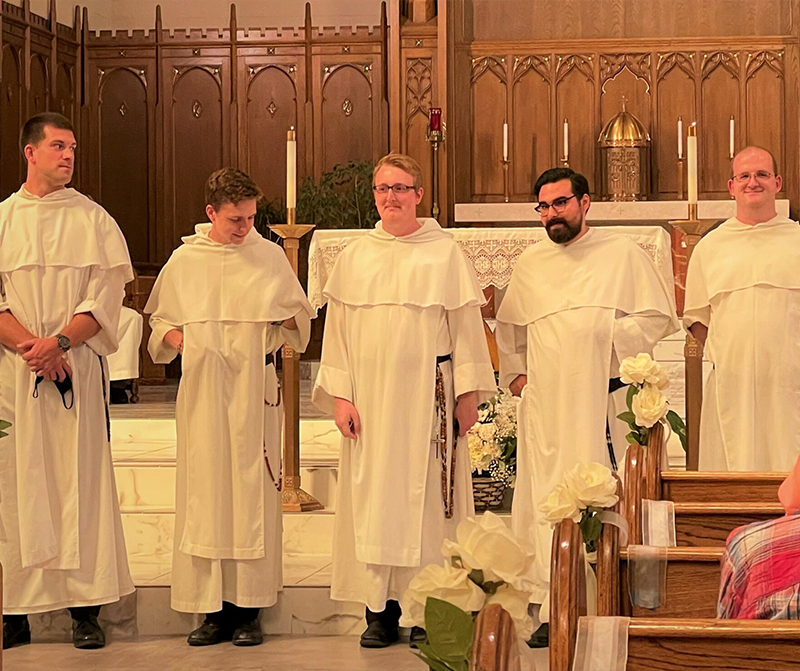 Not all of us can do great things, but we can do small things with great love.
- Mother Teresa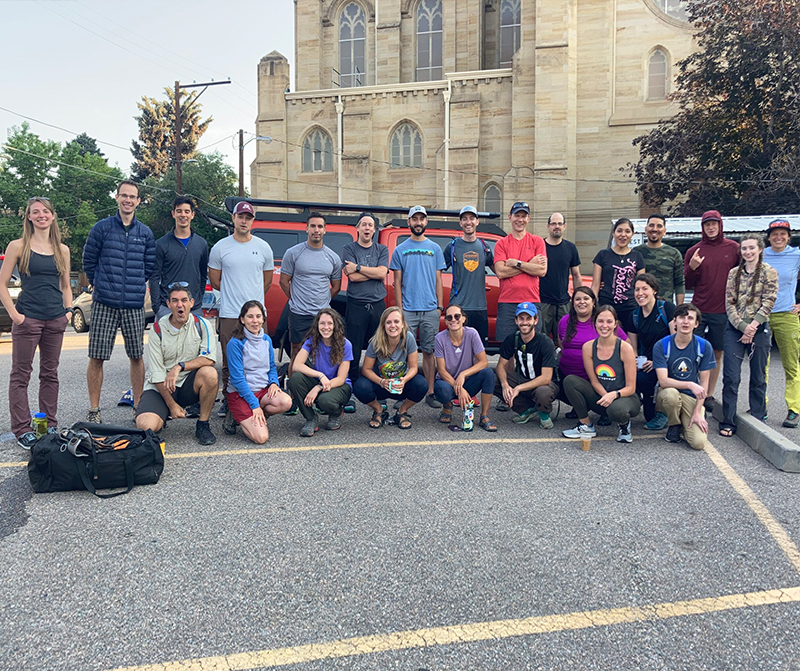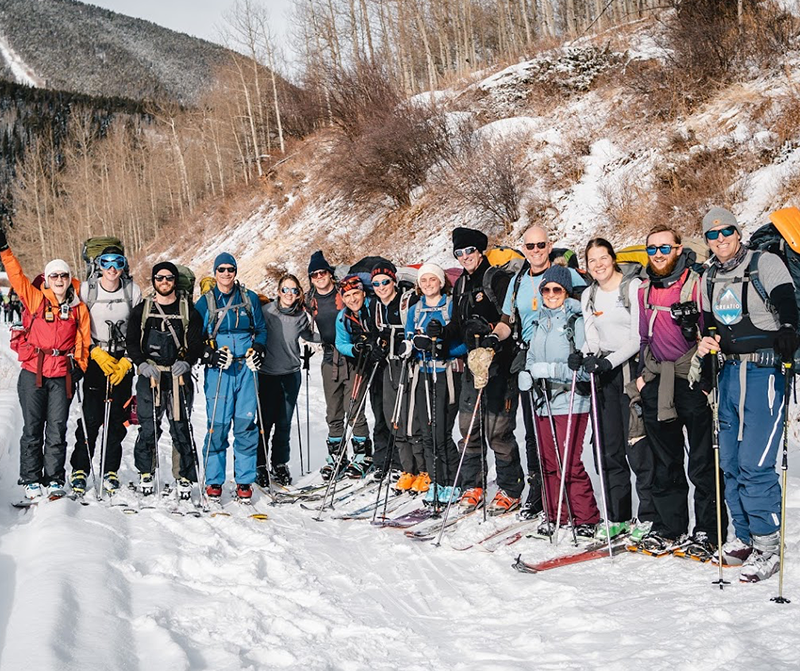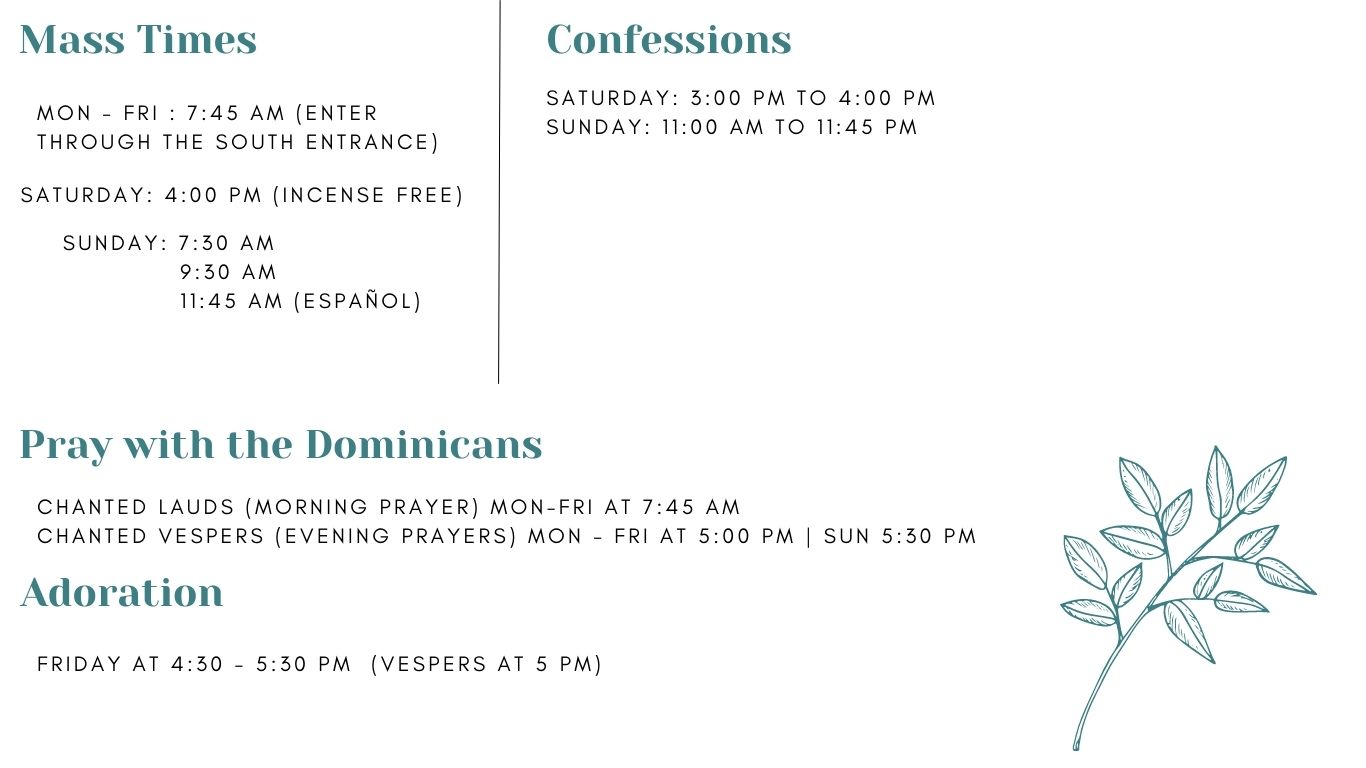 View Mass Online from St Doms
You can find the livestreaming masses on our YouTube channel at 9:30am (English) and 11:45am (Español) every Sunday. 
The channel also has previous weeks' masses, and recorded Zoom talks.
Act of Spiritual Communion
My Jesus, I believe that you are present in the Sacrament of the Eucharist. I love you above all things, and I desire to receive you into my soul. Since I cannot at this moment receive you sacramentally, I invite you to enter into my heart with your Spirit. I embrace you with my mind, my heart, and my soul. Please, never permit me to be separated from you. We ask this through Christ our Lord.
Amen.
Welcome to St. Dominic's… we are happy that you are joining our community.
Looking for a community to connect with?  Looking for faith, fellowship, and fun?  For those 20- 30- 40- something's who are looking for a community to connect with, know you are welcome at St. Dominic's.
Check out more Young Adult activities!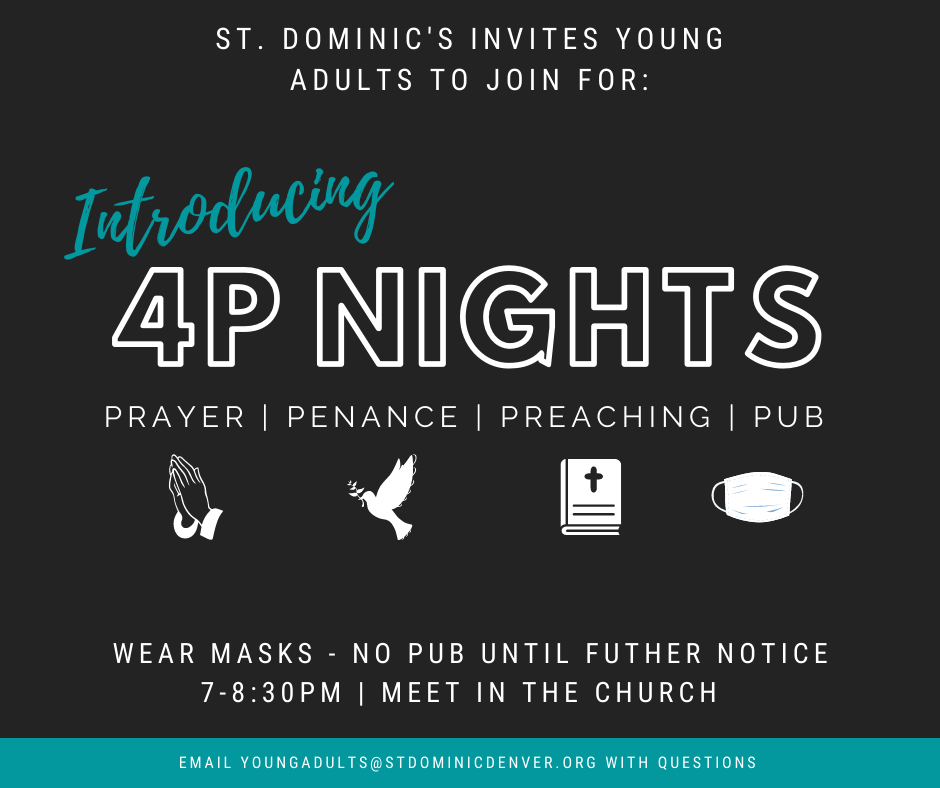 Mass Times: Sat: (Vigil, Incense free) 4pm, Sun: 7:30a, 9:30a (English), 11:45a (Spanish) Mon-Fri: Mass at 7:45am in the Church Confessions: Sat 3-3:45pm or 11-11:30am Sunday morning and by appt
Grupo Esperanza is selling burritos in October!  Use the online store to order from now until October 21st.
You can pick up your burritos after all masses on Oct 24th.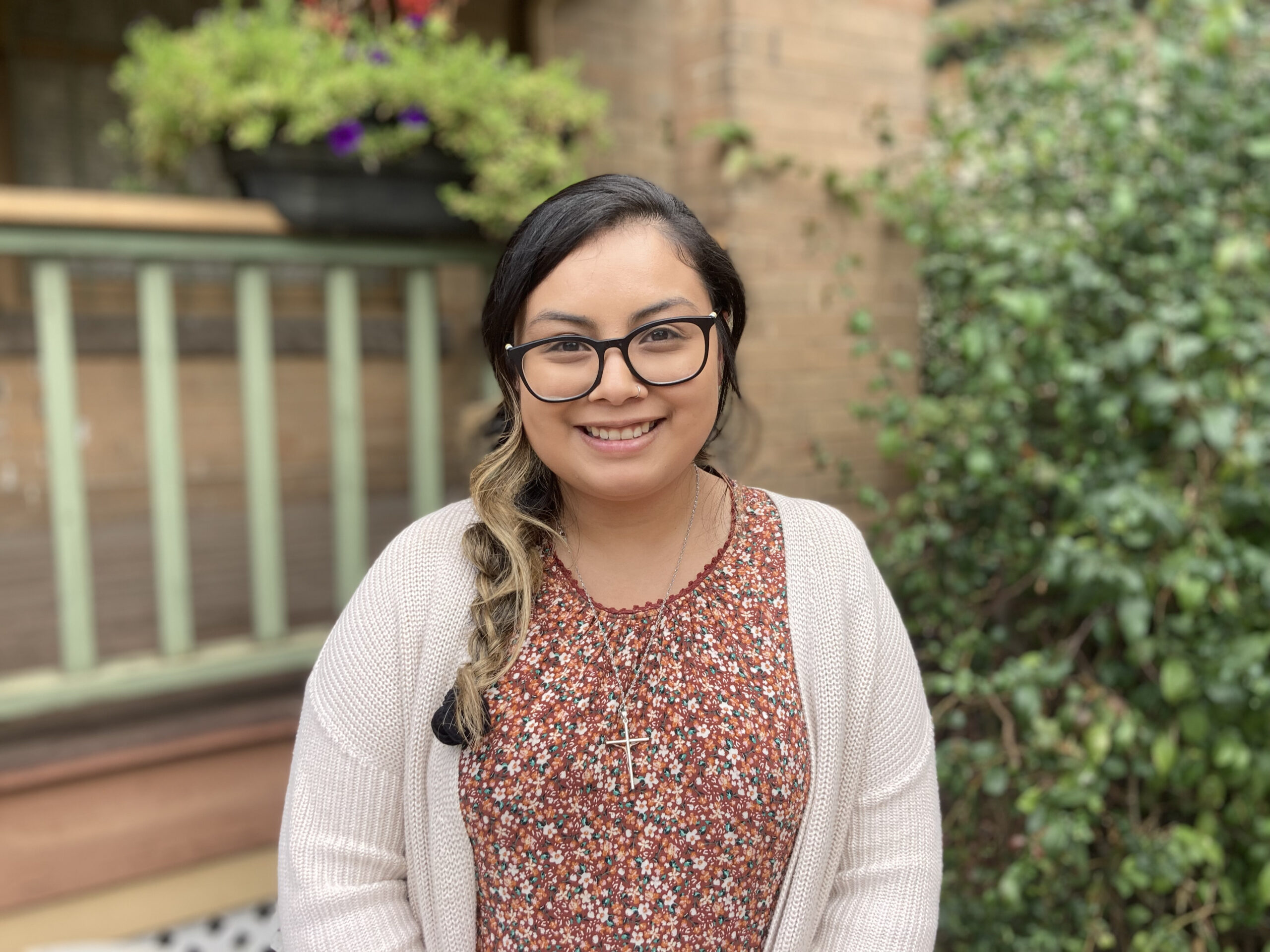 Daniela Cabrera joined the St Dom Staff the week of Sept 13.  She's a talented bi-lingual executive assistant who will be answering the door and the phones, managing the bulletin and announcements, updating certificates and forms, and generally keeping up with the daily needs of parishioners and the pastor. We are blessed to have her.  Take a moment to give her a St Dom's "Welcome!"
"To praise, to bless, to preach" – Dominican Motto